admission & hours of operation
Admission & Hours of Operation
Check out the ticket and admission pricing at the Independence Seaport Museum, view our hours of operation, special offers, accessibility and more information for things to do in the Philadelphia area.
GENERAL ADMISSION
& ADD-ONS
Each general admission ticket comes with a self-guided experience among the Museum's award-winning exhibits and aboard the historic ship Cruiser Olympia.
Access to Submarine Becuna and guided tours of Cruiser Olympia are considered add-on options to the general admission ticket. Scroll down for descriptions of the tours and tour times.
*Last ticket sale is 30 minutes prior to close.
Tours for the historic ships are between the hours of 10 AM – 5 PM.
Mondays – Sundays: 2 PM, 4 PM
Mondays – Sundays: 11 AM, 1 PM, 3 PM
*Tours are roughly 30-45 minutes long. Due to capacity limitations, tickets are available on a first-come, first-serve basis and can be purchased on site.
*Age requirements:  Please note that due to physical demands, participants must be at least five (5) years of age for the Becuna tour and at least ten (10) years of age for Olympia's Engine Room tour. 
*For the safety of our visitors & staff, the historic ships may close without notice during inclement weather.
Holiday Hours of Operation
Independence Seaport Museum is open on the following holidays:
*The museum and historic ships will close at 3 pm on Christmas Eve and New Year's Eve.
Hours of operation for both holidays will be 10 am – 5 pm (the last boarding of National Historic Landmark ship Cruiser Olympia is at 4:30 pm).
Independence Seaport Museum is Closed On the following holidays: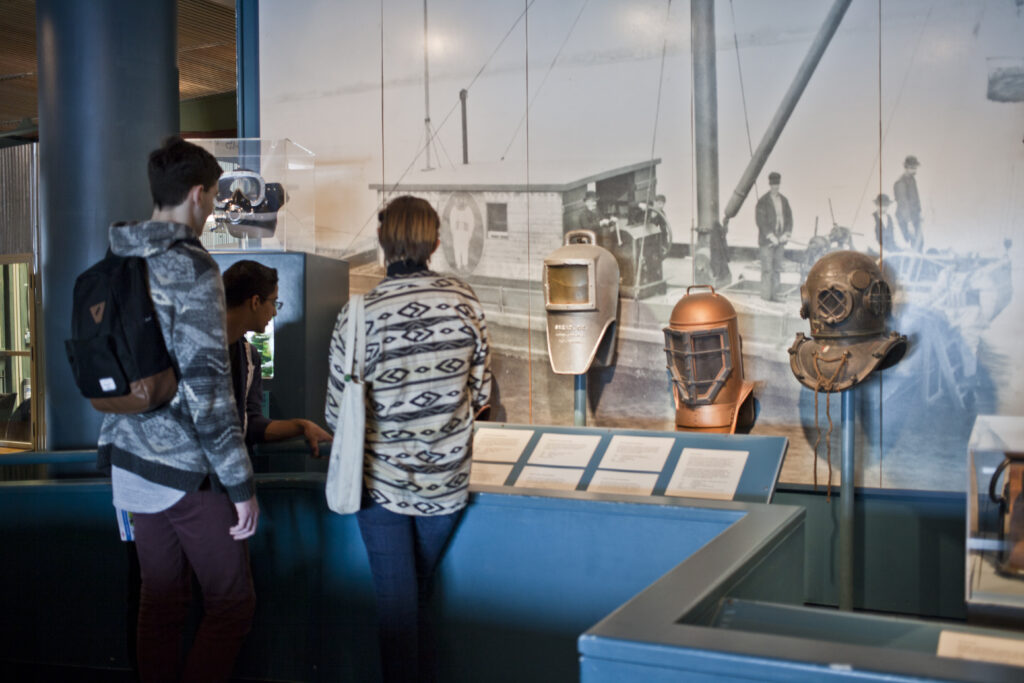 Personal Care Assistants & Service Animals
Visitors with disabilities may be accompanied by paid Personal Care Attendants (PCA) at no additional cost during their visit. This applies to all ticketed events, general admission and special exhibits that the visitor is attending. This also applies to membership and group sales tickets. Service animals are always welcome but must obey the same policies as all other visitors.
$2 ACCESS Cardholders on-site only with valid card and photo ID. Present your ACCESS/EBT card and receive admission for up to four family members at $2 each.  Admission includes self-guided exploration in the Museum's building and aboard Cruiser Olympia.  To tour Submarine Becuna, it would be an additional $4 each.  Not valid for special events, festivals, programs or with any other offer or group discount. ACCESS Admission is a city-wide initiative led by Art-Reach.
Enjoy $2 off your admission ticket to the Museum when you present your valid SEPTA TrailPass, TransPass, One Day Independence Pass, SEPTA Key, or SEPTA Employee ID. On-site only. Cannot be combined with other offers. Not valid for special events.
Buy one regular adult ticket and get one free with a valid WHYY membership card.
The main building of Independence Seaport Museum is wheelchair and stroller accessible, including our restrooms. Our historic ships, Cruiser Olympia and Submarine Becuna, are not currently ADA accessible.
Strollers are welcome in the Museum and may be parked in our self-service coat room.
Designated parking spaces are available in the Hilton parking garage next door or in the Penn's Landing lot in front of Independence Seaport Museum. Both parking areas can be entered at Walnut Street and Columbus Blvd.
Restrooms are located on the ground floor of the Museum's main building, down the hall from the lobby.
RECIPROCAL MEMBERSHIP ADMISSIONS
Independence Seaport Museum participates in reciprocal membership programs with NARM, CAMM, and Battleship New Jersey. Please note ISM no longer participates in the Association of Science and Technology Centers (ASTC).
Who Qualifies for Reciprocal Admission
North American Reciprocal Museum (NARM) Association
North American Reciprocal Museum (NARM) Association Qualifying member of a museum or organization outside a 15-mile radius that participates in NARM (institution cannot be located in Philadelphia). Must have the NARM logo preprinted on the card or a NARM sticker. Council of American Maritime Museums (CAMM) CAMM membership or membership card from a participating institution. Battleship New Jersey Current Membership at the Contributing, Sustaining, Benefactor, or Admiral's Circle level.
Council of American Maritime Museums (CAMM)
CAMM membership or membership card from a participating institution.
Battleship New Jersey
Current Membership at the Contributing, Sustaining, Benefactor, or Admiral's Circle level.
What Reciprocal Admission at ISM Includes
Free admission to the Museum and Cruiser Olympia for up to two named adults and up to four children under 18 (guests not included).
10% off Museum Gift Shop
Guided tours of Submarine Becuna ticket ($12 per person add-on).
Member pricing at Paddle Penn's Landing.
Member discount on programming, special events, and workshops.
Additional Visitor Information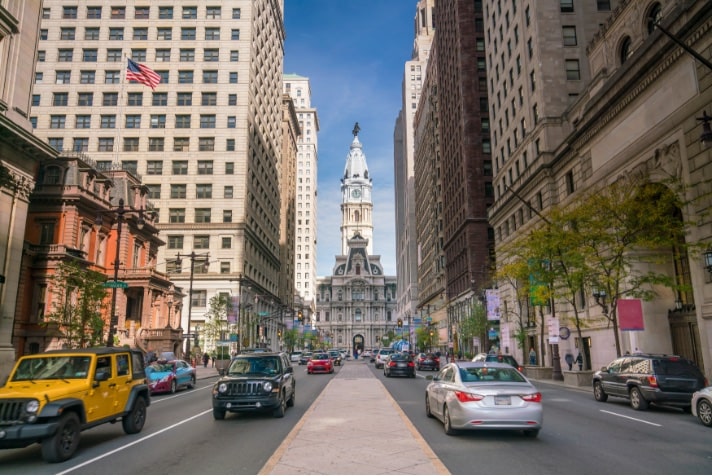 Looking for More Things to do in Philadelphia?
Independence Seaport Museum is a member of Philadelphia's Historic Neighborhood Consortium, a group of more than 50 attractions within walking distance of the Liberty Bell. To learn more, Visit their website 
The Philly Phlash is the quick, inexpensive, easy connection to key destinations throughout Center City, Philadelphia.
Immerse yourself in award-winning and interactive exhibits and climb aboard the oldest floating steel warship in the world on Cruiser Olympia and submerge yourself aboard the World War II-era Submarine Becuna.