Looking for a unique and versatile space for your next event? Located on Penn's Landing, the Independence Seaport Museum can answer all of your needs to make your event exceptional. Suited for hosting many types of events, we love opening our Museum galleries, historic ships, and facility at large to welcome your guests into an experience they will remember for years to come.
The Perfect Spot To Sea-lebrate
We have various spaces for all types of events, whether you are a planner, party-goer or participant. From exuberant family celebrations to sophisticated cocktail hours, we can tailor our offerings to your rental. Our Museum boasts two floors of exhibits, a large ballroom and terrace, outdoor and indoor spaces with riverfront views, a 400-plus-seat theater, and National Historic Landmark ship Cruiser Olympia, all of which can be used for your event.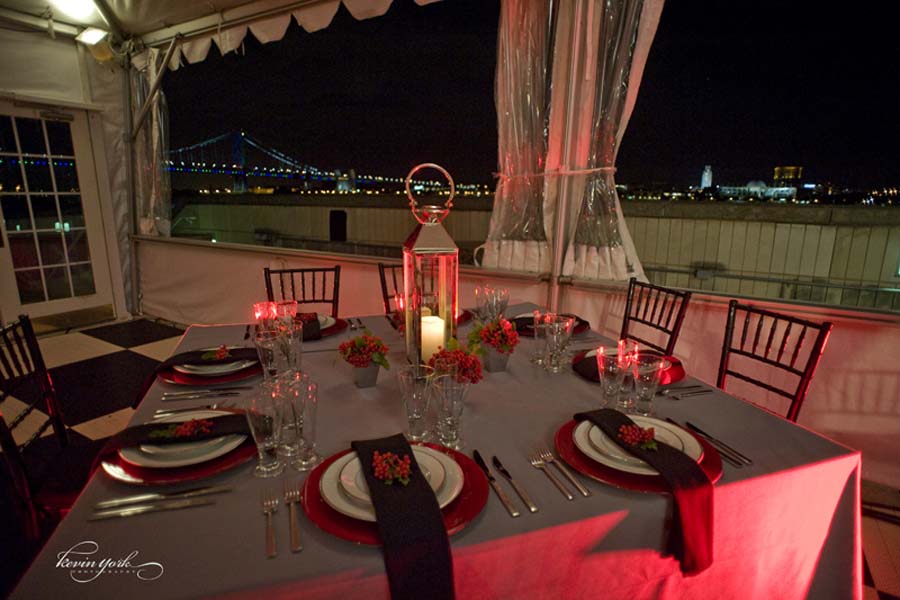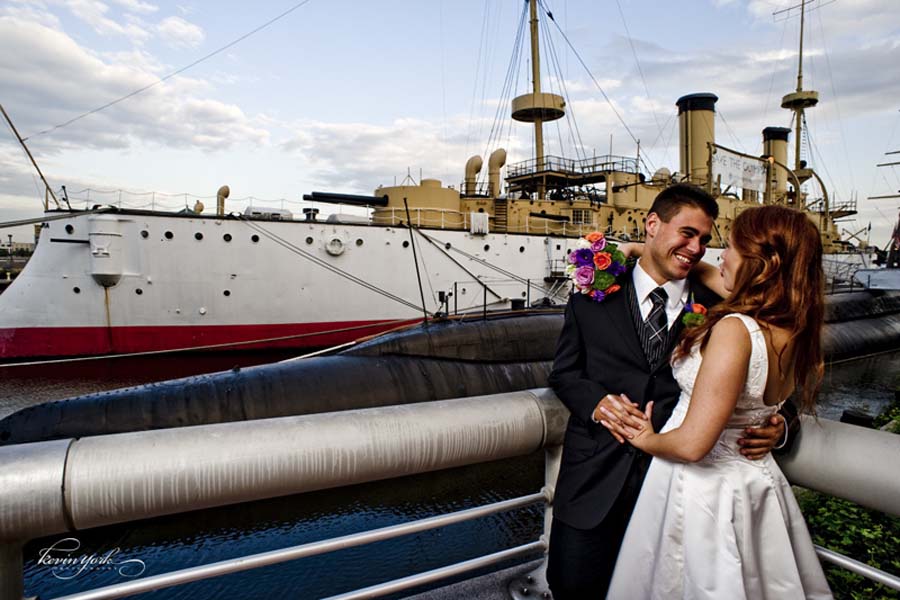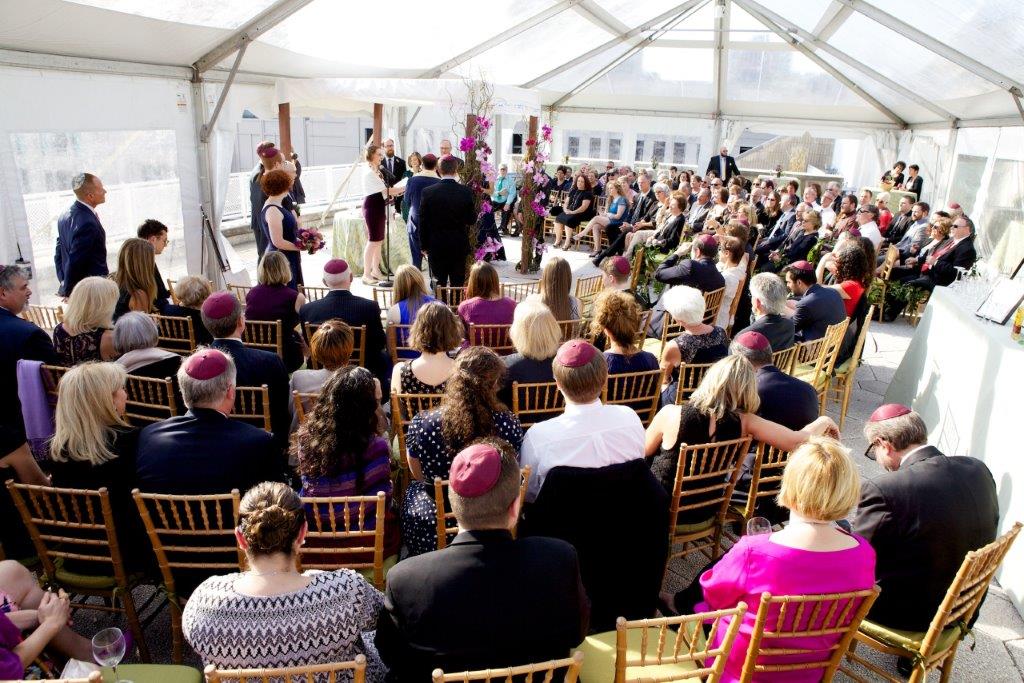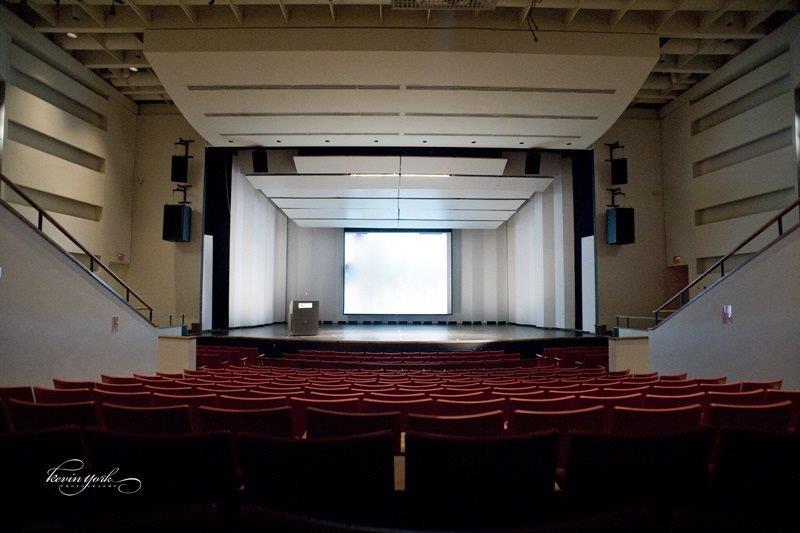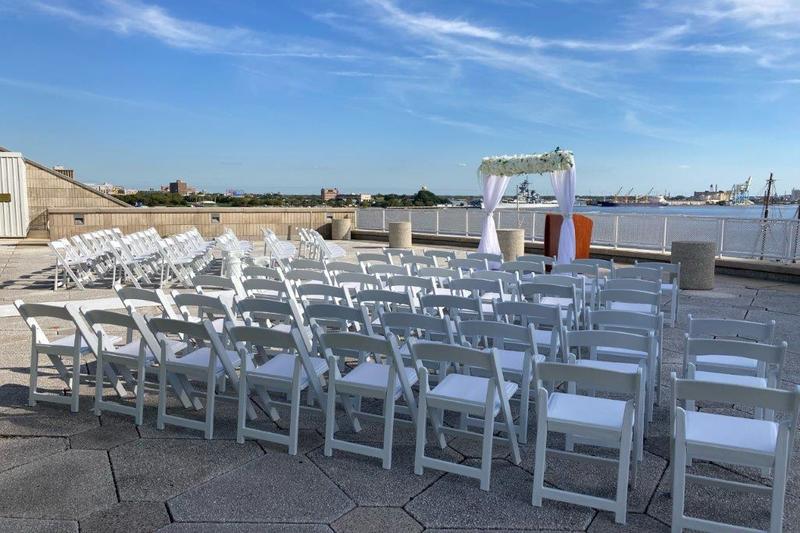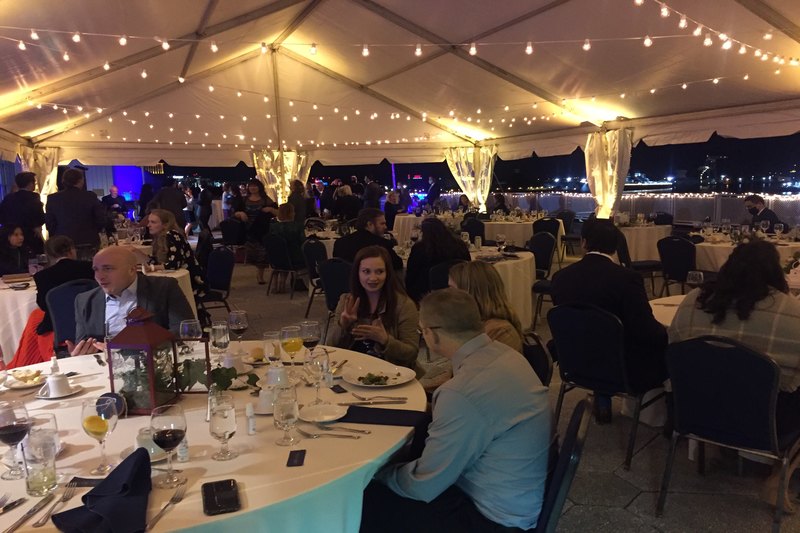 Whether you are hosting 300 guests or envisioning a more intimate affair, we have the space to make your wedding day perfect. From our ballroom with incredible waterfront views perfect for dancing the night away, to our spacious galleries where you can enjoy and explore, we can tailor your wedding experience to your needs. If you are looking for a truly unique venue, Cruiser Olympia, the oldest steel warship still afloat today, will allow you and your guests to step back in time and become a part of maritime history.
Want to impress at your next board meeting? Do you need multiple breakout spaces during your conference? Or are you looking to host your company party in a unique space? Treat your clients or employees to spaces that can accommodate all business needs. The Independence Seaport Museum's convenient location on Penn's Landing next to the Hilton and other nearby hotels provides a perfect base for out-of-town and in-town attendees. AV functionality can be added to all spaces to accommodate your meeting's needs.
Sea-lebrate at the Seaport! With multiple spaces, ranging from our Riverview Lookout to our fourth-floor ballroom, we can accommodate any party size. Whether you are celebrating a milestone birthday, the culmination of a high school career, or a diamond anniversary, look to the Seaport for your special occasion.
Our theater/concert hall boasts ample seating (500-person capacity), a spacious stage, and a preferred AV provider to make your event shine. Perfect for dance recitals, theatrical or choral performances, competitions, and so much more!
All of our rentals are based on a four-hour timeframe. Pricing and availability are dependent on the size and needs of the client. Only Independence Seaport Museum may quote the facility rental fee to the client and, at our discretion, offer any discounts. 
Rentals in private areas of the Museum must be between the hours of 7 a.m. – midnight. Any event exceeding the designated time is subject to additional fees. Events within the public spaces of Independence Seaport museum must be after hours of operation.
Independence Seaport Museum requires all clients and vendors to be insured prior to their museum rental. We've partnered with Eventsured to make it easy! Click here for more information.
The Facility Rental Fee includes: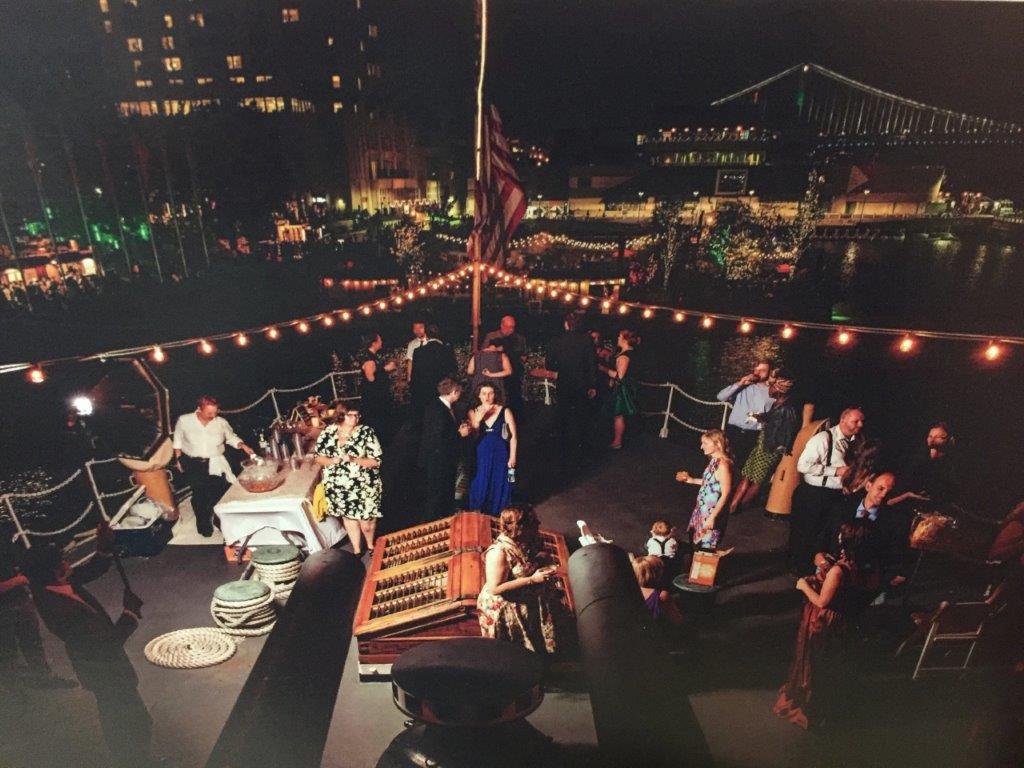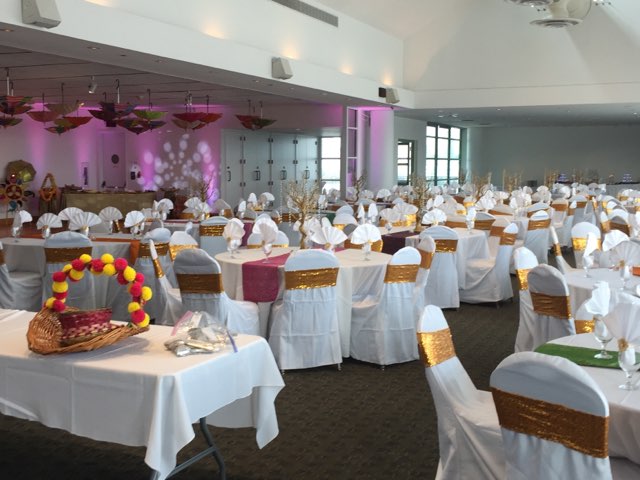 The Museum works with three preferred catering companies, 12th Street and Sage Catering.  Please contact them below for pricing and availability.
The Independence Seaport Museum is a unique venue with incredible waterfront views on the Delaware River. Inquire about hosting an event at the Museum. Walk-throughs are by appointment only. We appreciate at least 48 hours' notice.
Immerse yourself in award-winning and interactive exhibits and climb aboard the oldest floating steel warship in the world on Cruiser Olympia and submerge yourself aboard the World War II-era Submarine Becuna.