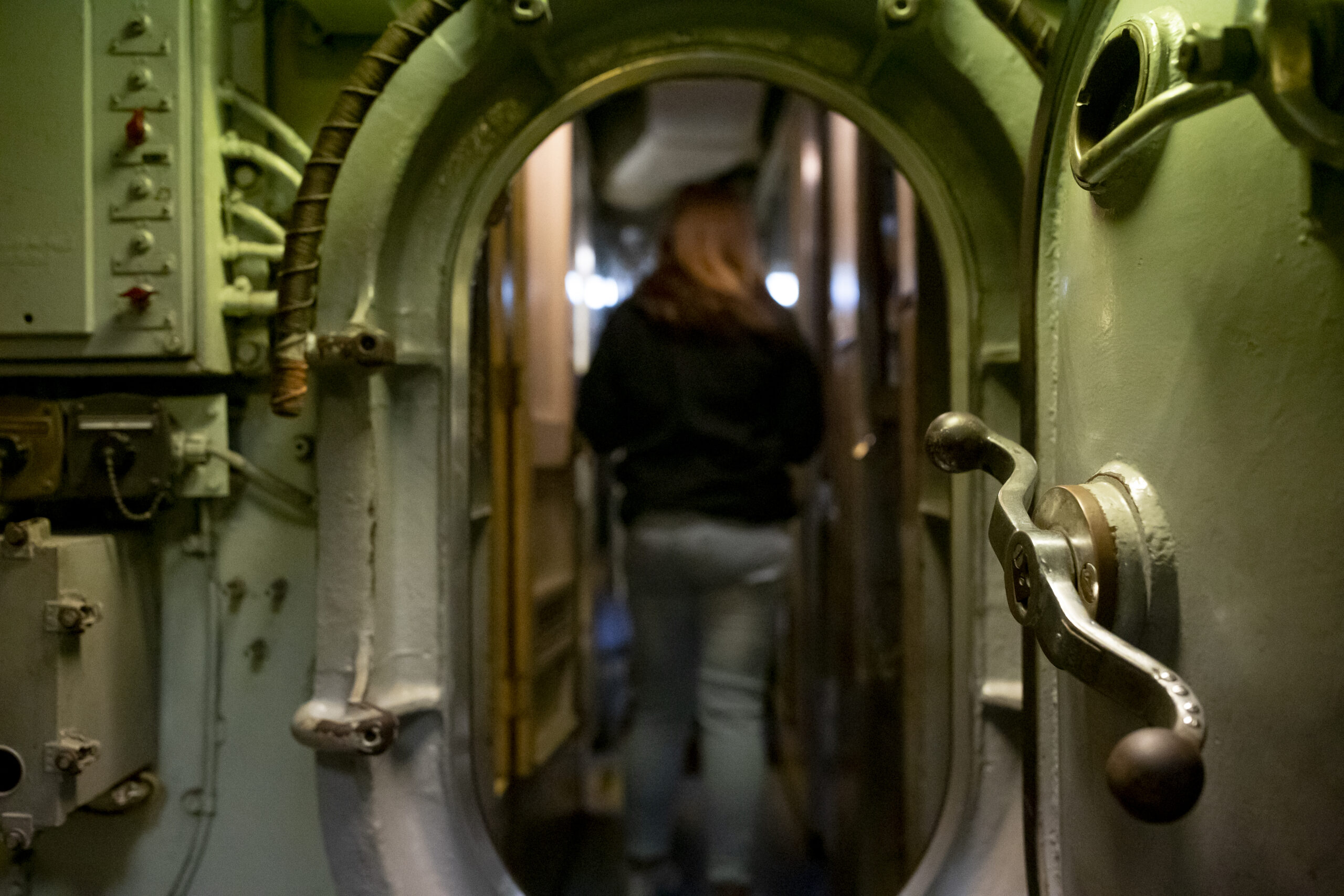 Becuna completed five wartime patrols, sinking three and a half ships and earning four combat stars for her service.
Submarine Becuna (SS-319) is a Balao-class submarine launched on January 30, 1944 at Electric Boat Company in Groton, Connecticut after nine months of construction. She was commissioned on May 27, 1944 and sent immediately to the Pacific Ocean where she engaged the naval forces of Imperial Japan during World War II. Becuna completed five wartime patrols, sinking three and a half ships and earning four combat stars for her service.
Traveled the Seas for Service​
Becuna returned to the United States in 1949 where she was reassigned from the submarine base at Pearl Harbor, Hawaii to the one located in New London, Connecticut. In 1951 she underwent modernization as part of the United States Navy's Greater Underwater Propulsion & Power Program, otherwise referred to as the GUPPY Program. Becuna was refitted with a Guppy 1A modification that included a streamlined hull, a hydrodynamic fairwater or "sail," upgraded batteries, and a snorkel system. Becuna is the only Guppy 1-A type submarine remaining anywhere in the world.
During the Cold War, Becuna was primarily a training vessel, stationed at the submarine school in New London, Connecticut. There she taught the next generation of submariners how to go to sea by completing training cruises and participating in NATO exercises. Becuna's service also took her to the Arctic Circle, the Mediterranean, and more where she conducted surveillance assignments against the Soviet Union, taking photographs of radar installations through her periscope and recording the sonar signature of Soviet submarines.
Becuna
was finally decommissioned on November 7, 1969 after 25 years of service.  She was made a museum in July 1976 as part of Philadelphia's celebration of the Bicentennial Celebration of the Declaration of Independence and moved to Penn's Landing to be docked besides 
Cruiser Olympia
.  In 1996, 
Becuna 
became part of the collections at Independence Seaport Museum, where she resides today.  Submarine 
Becuna 
is a National Historic Landmark and is on the National Register of Historic Places.  In 2001, Submarine
Becuna 
received the American Welding Society's Historical Welded Structure Award as an official project of Save America's Treasures.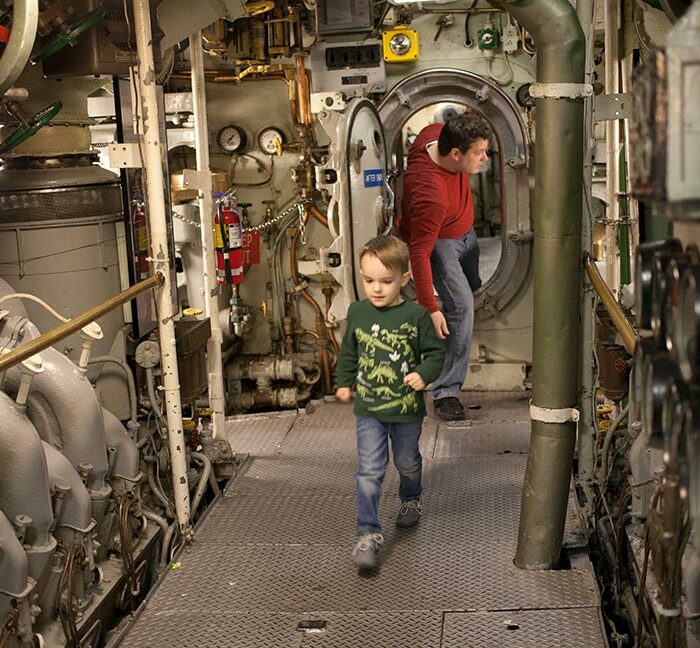 Historic ships collections​
Along with Cruiser Olympia and Submarine Becuna, the Seaport Museum also maintains a vast collection of historical artifacts and records relating to both vessels. The Cruiser Olympia Collection has been inventoried and a collections guide can be found on the Online Catalog page of the website.
The Submarine Becuna collection, which is not currently processed, dates from the 1940s until the 1960s. The collection is essentially divided into two parts: the submarine's plans and mechanical operations, and the personal accounts and artifacts of those that served aboard her. Accounts and artifacts include correspondence, scrapbooks, photographs, oral histories, biographies and ephemera, like menus, ration cards, invitations, and programs, relating to submariner's time on Submarine Becuna. 
Immerse yourself in award-winning and interactive exhibits and climb aboard the oldest floating steel warship in the world on Cruiser Olympia and submerge yourself aboard the World War II-era Submarine Becuna.