At Independence Seaport Museum, we believe education is key for inspiring future generations of thinkers, historians, engineers, builders, and conservationists.  All of our programs center around not only our mission, but how the skills learned can be adapted to their daily lives and help improve their community.  We offer a wide array of programs suitable for high school students.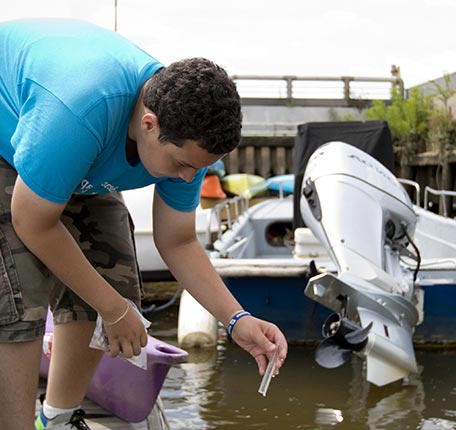 The Ambassador program at Independence Seaport Museum provides hands-on learning experiences for high school students.  Students who participate will learn to lead citizen science programs for the public and conduct daily water testing. They will, in turn, become ambassadors in their own community, highlighting the importance of our waterways and need to keep them clean.
Recruitment for the River Ambassador program has started! Youth can come in every Saturday, in the month of March, from 4-5 PM to apply in person and ask questions about enrollment with a provider.
Independence Seaport Museum's River Ambassadors program is a WorkReady provider.
Independence Seaport Museum's River Ambassadors are also supported by the William Penn Foundation and RiverWays.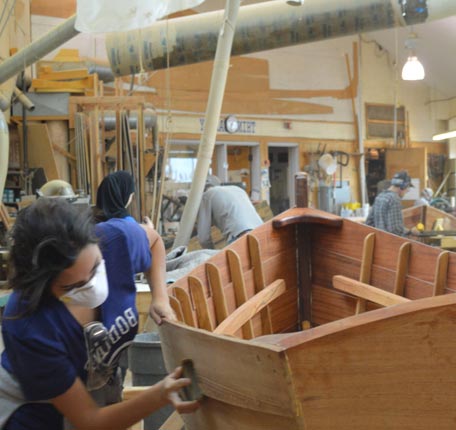 The SAILOR STEM Program takes aim at connecting our region's youth to the water through wooden boatbuilding.  Our hands on approach encourages growth in Engineering, Mathematics, and the Sciences as well as team building, problem solving, and leadership.  
Immerse yourself in award-winning and interactive exhibits and climb aboard the oldest floating steel warship in the world on Cruiser Olympia and submerge yourself aboard the World War II-era Submarine Becuna.