Plan Your On-Site Research Visit
The J. Welles Henderson Research Center at Independence Seaport Museum is open by appointment for researchers.  To schedule a time, please call Sarah Augustine, Archivist, at 215-413-8641.
J. Welles Henderson Research Center Hours
Wednesday – Friday 
10 a.m. – 4 p.m.
Our library/archives is located on the second floor of Independence Seaport Museum on Penn's Landing.
The research center is handicapped accessible and is located a short distance from our elevator.
Independence Seaport Museum and our Research Center has lockers available for storing personal items for short periods for returning researchers.
Our reading room is equipped with large tables and conveniently placed 110V outlets to support most electronic devices.
Wi-Fi is available for visiting researchers and will be provided on request without charge.
On your arrival to the Independence Seaport Museum, please check in at the front desk. We ask that all our visitors check in, even returning researchers.
There are multiple parking lots adjacent to Independence Seaport Museum, you can select from either the Hilton Penn's Landing Parking Garage or the Penn's Landing Walnut Street Parking Lot.  Both lots do have ADA accessible and designed spaces.
During the summer season Spruce Street Harbor Park, just steps away from the Museum, has a variety of concession stands offering light snacks to full meals.
Many Old City sandwich shops and restaurants are located within a few blocks of the Museum.
Conducting Off-Site Research
Please call or email our collections staff on how we can assist with your research. To access our Online Catalog, please use 
this link
.
Only a portion of our archival and rare book collections have been digitized or transcribed. including our material culture holdings.  However, the catalog contains links to digitized documents available through our collaborations with the following institutions: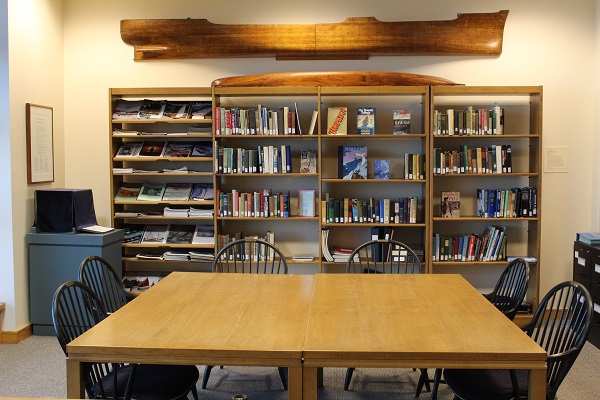 Additional Services and Fees
Our staff can complete reasonable research projects for anyone unable to visit. Please make your request via email or phone. Please make your question as specifically as possible. Don't forget to provide your contact information so we can get back to you with answers to your questions. Please contact our collections staff to arrange to see artifacts. There is no charge for this service. 
| | |
| --- | --- |
|  Quick Search | Free |
|  Member Hourly Fee | $30 |
|  Non-Member Hourly Fee | $35 |
A photocopier is available for reference library materials at a cost of $0.25 per page. Copying fragile material is at the staff's discretion.
All orders will have a preservation fee added. 
Preservation Fee
$15 per order (all orders)
 Existing Digital File
 $5 per image
New Digital Scans

$20 for the first scan

$5 for each additional scan

 New Digital Photography
Quote by request
Digital reproductions are available by default in .jpg format, 600 dpi and 16-bit RGB color depth. In most cases, larger digital files or higher resolution can be provided for an increased fee. Photo negative scans are processed and priced the same to photographic prints. Our scanner can handle material up to 11×17 inches. Larger material and other special requests are quoted individually.
The commercial use of images is quoted on an individual basis. Please contact a staff member about commercial use of images.
Immerse yourself in award-winning and interactive exhibits and climb aboard the oldest floating steel warship in the world on Cruiser Olympia and submerge yourself aboard the World War II-era Submarine Becuna.