walnut 2 walnut river challenge
Walnut 2 Walnut River Challenge
Are You up for the Walnut2Walnut River Challenge?  Join us on Saturday, October 1!
The excursion begins at Schuylkill Banks and ends at Independence Seaport Museum's boat basin.
ALERT: Due to the remnants of Hurricane Ian, the Walnut2Walnut River Challenge has been canceled.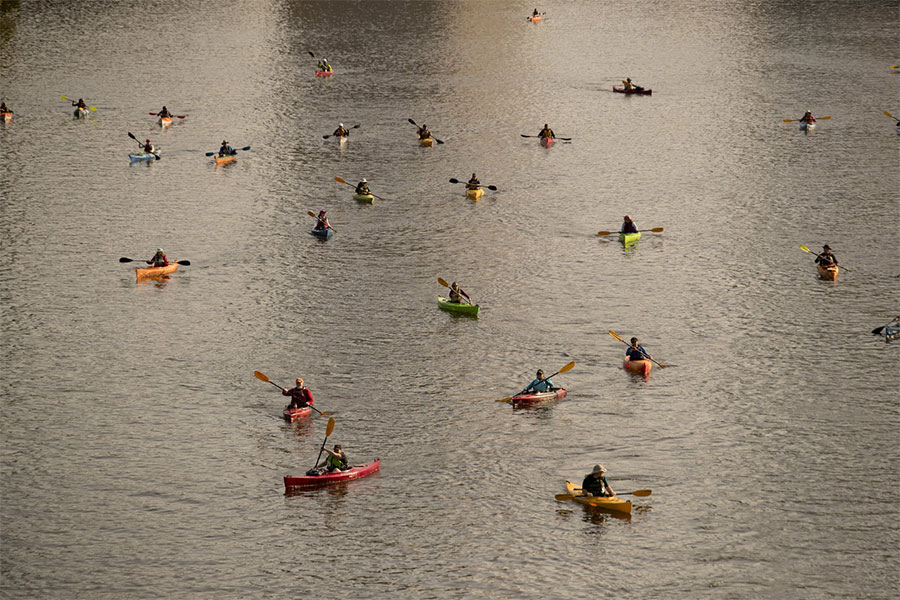 The challenge course offers spectacular views of the city, while traveling almost 15 miles along both rivers. The Walnut2Walnut River Challenge is suitable for experienced paddlers looking for a new way to get in touch with Philadelphia's waterways. Want to 
volunteer
 at the Walnut2Walnut Challenge? 
Click here
 to contact us!
WALNUT2WALNUT CHALLENGE PARTICULARS:
At this time, ISM has a limited quantity of kayaks that can be rented for use in the challenge. They are first-come, first-serve, and can be added on to your registration while checking out. The fee to rent the kayak is $125.
Walnut2Walnut Challenge FAQs
Immerse yourself in award-winning and interactive exhibits and climb aboard the oldest floating steel warship in the world on Cruiser Olympia and submerge yourself aboard the World War II-era Submarine Becuna.